Helston Flora 2014
Details
Anderton & Rowlands are lessees for the fair supporting Helston Flora day.
This year the fair will be open on 7th and 8th May.
Padstow 'Obby 'oss 2014
Details
After a near wash out at Camborne Trevithick day,  David Rowland and Sons are off to Padstow for 'Obby 'Oss celebrations on May the 1st.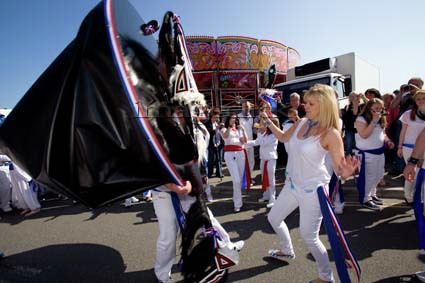 Not sure if that's Rick Stein under there.